About Us
WE DO BANKING DIFFERENTLY
Foresight Bank is a unique community bank because we listen to our customers and we focus on environmental sustainability.
We recognize every customer is different and we need to listen so we can understand how we can help. We don't have a cookie-cutter approach that we apply to all of our customers, and we don't thoughtlessly apply the same approaches to financial services other banks and credit unions use. We like challenges and we aren't afraid to think outside the box.
This independent thinking has led us to conclude renewable energy and conservation projects make economic sense and they are responsible courses of action for current and future generations. Therefore, we are committed to championing their development. In fact, we are one of the few banks in the United States to be operating on our own solar power.

Friendly Service-Forward Thinking is not just a tagline. As our name implies, we look to understand your needs and then use that knowledge to assist you in making the best decisions now and for the future, with honesty and transparency. You will see it in our products and services, and you will see it in our staff and optimistic attitude. Foresight Bank does banking differently by MAKING a difference.
---
OUR BANK
Foresight Bank was originally chartered in 1902 as The First National Bank of Plainview and for generations has remained a locally owned and managed independent community bank.  In 2013, we converted from a national to a Minnesota bank charter and changed our name to Foresight Bank.
Foresight Bank employs 45 people at our Plainview and Rochester, Minnesota locations. Our assets of over $300 million have grown steadily due to our commitment to our customers and communities.
---
OUR APPROACH TO BANKING
We believe our mission, vision, and values statements best describe what we are striving to accomplish and how we try to go about doing it.
Mission Statement
We work to foster wise financial decisions and trusted relationships. We provide customized, efficient service with foresight, friendliness, and enthusiasm.
Vision Statement
We will help our customers fulfill their goals through value-added products, services, and relationships.
Values Statements
We work to enable our customers to succeed.

We value relationships, and we work to be trustworthy, knowledgeable and accountable.

We seek opportunities to support the communities we serve.

We seek to make every encounter a positive experience for our customers.

We consistently look for opportunities to provide value to our customers.

We are respectful of people's time.

We seek out solutions and paths forward.

We value learning opportunities and recognize there is always room for us to improve.

We work to enable employees to grow with the bank and have rewarding, long-term careers in order to ensure continuity and promote long-term relationships within the bank and with customers.

We value diversity.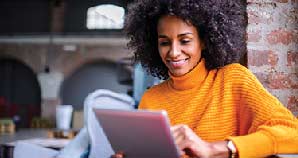 Contact Information
Phone
507-534-3131
507-289-9000
507-585-6181
800-443-8605
Fax
507-534-3966
E-mail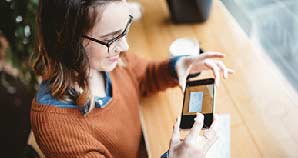 Mobile Deposit
We give you the power to deposit checks into your checking or savings account using your smart phone or other mobile device.