Education & Market Commentary

Education
7 Tips to Prevent Identity Theft
Pick up new checks at the bank.
Write "Photo ID required" on the back of your credit card.
Use a variety of symbols, letters and numbers for passwords.
Close all accounts for missing credit cards.
Report lost or stolen checkbooks or debit/ATM cards immediately.
Don't carry your Social Security card with you.
Shred any trash that may contain personal information. 
Market Commentary for the week of January 6, 2020
The Markets
Stocks fell across the board Friday after a U.S. air strike in Iraq killed Iran's top military commander and escalated Middle East tensions. Crude oil prices surged in the wake of the strike. Along with geopolitical concerns, data showed U.S. factory activity shrank in December. For the week, the Dow was unchanged and closed at 28,634.88. The S&P lost 0.12 percent to finish at 3,234.85, and the NASDAQ rose 0.16 percent to end the week at 9,020.77.
| | | | | | |
| --- | --- | --- | --- | --- | --- |
| Returns Through 11/11/19 | 1 Week | YTD | 1 Year | 3 Year | 5 Year |
| Dow Jones Industrials (TR) | 0.00 | 0.38 | 29.31 | 15.65 | 12.66 |
| NASDAQ Composite (PR) | 0.16 | 0.54 | 39.56 | 18.46 | 13.80 |
| S&P 500 (TR) | -0.12 | 0.15 | 34.82 | 15.01 | 11.74 |
| Barclays US Agg Bond (TR) | 0.40 | 0.54 | 8.56 | 4.23 | 3.11 |
| MSCI EAFE (TR) | -0.01 | 0.27 | 23.04 | 9.82 | 5.88 |
Source: Morningstar.com. *Past performance is no guarantee of future results. Indexes are unmanaged and cannot be invested into directly. Three- and five-year returns are annualized. The Dow Jones Industrials, MSCI EAFE, Barclays US Agg Bond and S&P, excluding "1 Week" returns, are based on total return, which is a reflection of return to an investor by reinvesting dividends after the deduction of withholding tax. The NASDAQ is based on price return, which is the capital appreciation of the portfolio, excluding income generated by the assets in the portfolio in the form of interest and dividends. (TR) indicates total return. (PR) indicates price return. MSCI EAFE returns stated in U.S. dollars.
Way Behind — After adjusting for the impact of inflation, an average millennial in 2019 had a net worth 41 percent less than the net worth of a similarly aged adult 30 years earlier in 1989. Millennials were born between 1981-97 and were age 22-38 in 2019 (source: Federal Reserve Bank of St. Louis, BTN Research).
We're Almost Even — The U.S. has 121 companies in the Fortune Global 500 rankings for 2019 compared to 119 companies from China. Twenty years ago, the U.S. had 181 companies in the Fortune Global 500 rankings while China had just five. The rankings are based upon annual revenues (source: Fortune, BTN Research). 
Shifting Away From China — U.S. manufacturers have moved some of their supply chains away from China in 2019, increasing imports from Taiwan (up 22 percent YTD through May 31, 2019), from India (up 12 percent YTD) and from South Korea (up 12 percent YTD) (source: Commerce Department, BTN Research).
WEEKLY FOCUS – Making Successful Financial Goals in 2020
There's a good chance you're among the 45 percent of Americans who made New Year's resolutions last year, according to a report from the University of Scranton's Journal of Clinical Psychology. It's less likely you're one of the 8 percent of resolution-makers to see them to fruition. But don't despair. The good news? You get a reset every year.
Make realistic resolutions for 2020 and consider these financial goals.
Evaluate how much you're worth. It's an arbitrary date, but the New Year is as good a time as any to calculate your financial worth. This is a solid first step in assessing your financial health and establishing financial goals. Itemizing your assets and identifying liabilities will provide a clear picture of your priorities and reveal where you need to change spending and saving habits. You could even plan to recalculate your net worth every New Year to refine your financial strategy.
Refine/Reset Your Retirement Savings. If you don't already, think about maxing out retirement contributions in your 401(k), 403(b) or 457 plan. Budget how much you can realistically afford to save each pay period. Instruct your employer to withhold enough salary deferrals to make sure you contribute, as much as possible, the maximum limit each year. If you'll be 50 or older by Dec. 31, you can increase your contributions to take advantage of catch-up contributions.
If you're self-employed, you can contribute to a SEP IRA or SOLO 401(k) plan. If you also work for another employer, you may be able to contribute to an individual retirement account and your employer's 401(k) – provided your income meets the guidelines. The catch-up provision also applies here. The rules for contributing to multiple plans can be complex; please see the IRS website or a tax consultant for more details.
Silo Your Savings. If you're like most people, easy access to your funds can be more than tempting. To help safeguard your financial efforts, eliminate the temptation. Automate savings transfers from checking to specially designated, separate savings or investment accounts that aren't as easily accessed.  
Call our office today. We can help you determine your net worth and develop realistic and timely financial goals. Securities America and its advisors do not provide tax advice.
* The Standard & Poor's 500 (S&P 500) is an unmanaged group of securities considered to be representative of the stock market in general. The Dow Jones Industrial Average is a price-weighted index of 30 actively traded blue-chip stocks. NASDAQ Composite Index is an unmanaged, market-weighted index of all over-the-counter common stocks traded on the National Association of Securities Dealers Automated Quotation System. The Morgan Stanley Capital International Europe, Australia and Far East Index (MSCI EAFE Index) is a widely recognized benchmark of non-U.S. stock markets. It is an unmanaged index composed of a sample of companies representative of the market structure of 20 European and Pacific Basin countries and includes reinvestment of all dividends. Barclays Capital Aggregate Bond Index is an unmanaged index comprised of U.S. investment-grade, fixed-rate bond market securities, including government, government agency, corporate and mortgage-backed securities between one and 10 years. Written by Securities America, Copyright January 2020. All rights reserved. Securities offered through Securities America, Inc., Member FINRA/SIPC. SAI#2892536.1 
Market commentary brought to you by Debra R. Wolf and Foresight Investment Services
138 West Broadway
Plainview, MN 55964
Direct: 507-534-4527
Call or Text Business Cell: 507-800-1617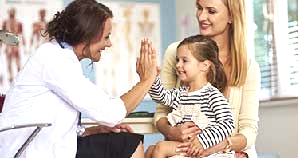 Health Savings Account
Get started with one of the smartest moves you can make for the future. An HSA allows you to get tax benefits on money saved for medical expenses.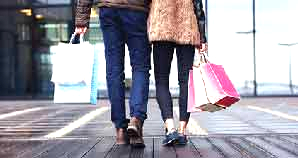 Overdraft Protection
With overdraft protection you can protect yourself from the inconvenience of declined transactions or returned checks.