Education & Market Commentary

Education
7 Tips to Prevent Identity Theft
Pick up new checks at the bank.
Write "Photo ID required" on the back of your credit card.
Use a variety of symbols, letters and numbers for passwords.
Close all accounts for missing credit cards.
Report lost or stolen checkbooks or debit/ATM cards immediately.
Don't carry your Social Security card with you.
Shred any trash that may contain personal information. 
Market Commentary
For the week of March 29, 2021
The Markets
Stocks rose Friday after February data showed lower price pressures, which eased inflation concerns. Each major index rose more than 1 percent. For the week, the Dow rose 1.36 percent to close at 33,072.88. The S&P gained 1.58 percent to finish at 3,974.54, and the NASDAQ dropped 0.57 percent to end the week at 13,138.72.
| | | | | | |
| --- | --- | --- | --- | --- | --- |
| Returns Through 3/26/21 | 1 Week | YTD | 1 Year | 3 Year | 5 Year |
| Dow Jones Industrials (TR) | 1.36 | 8.58 | 49.85 | 13.55 | 16.28 |
| NASDAQ Composite (TR) | -0.57 | 2.11 | 69.85 | 23.29 | 23.74 |
| S&P 500 (TR) | 1.58 | 6.20 | 53.72 | 16.53 | 16.58 |
| Barclays US Agg Bond (TR) | 0.35 | -3.28 | 1.72 | 4.88 | 3.25 |
| MSCI EAFE (TR) | -0.55 | 3.72 | 45.16 | 6.47 | 9.32 |
Source: Morningstar.com. *Past performance is no guarantee of future results. Indexes are unmanaged and cannot be invested into directly. Three- and five-year returns are annualized. The Dow Jones Industrials, MSCI EAFE, Barclays US Agg Bond, NASDAQ and S&P, excluding "1 Week" returns, are based on total return, which is a reflection of return to an investor by reinvesting dividends after the deduction of withholding tax. (TR) indicates total return. MSCI EAFE returns stated in U.S. dollars.
Blame the Pandemic — Total exports of goods and services by American corporations in calendar year 2020 were $2.13 trillion, down 16 percent from the year before and the smallest total recorded nationwide since 2010 (source: Bureau of Economic Analysis, BTN Research).
Adding to Cash — Money market funds in the United States, including retail and institutional funds, both taxable and tax-free, have increased $615 billion (to $4.39 trillion) over the last 12 months through Friday, March 12, an average increase of $12 billion a week (source: Investment Company Institute, BTN Research).
Since Then — President Trump declared the coronavirus pandemic a national emergency on Friday, March 13, 2020. Over the one year since that announcement, the S&P 500 had gained 48 percent (total return), in spite of a horrible 12 percent loss (total return) on Monday, March 16, 2020 (source: BTN Research).
WEEKY FOCUS – Avoid These Medicare Mistakes
If you're a newcomer to the complex Medicare system, or will be soon, it's wise to research potential options and pitfalls to prevent future regrets. As a starting point, here are a few mistakes to avoid:
Missing Part B deadlines. If you're already receiving Social Security benefits at 65, you'll automatically be enrolled in Part A (hospital insurance) and Part B (doctors' services, outpatient care, and medical equipment). Otherwise, you must apply. Fail to sign up for Part B during the seven months surrounding your birthday, and you risk incurring a late penalty surcharge on all your future premiums. You can delay enrolling only if you have health coverage from your or your spouse's employer, and the company employs 20 or more workers. But if you do, make sure you enroll in Part B within eight months of leaving the company.
Not enrolling in Medigap promptly. It's also wise to purchase a Medigap supplemental policy within six months of enrolling in Part B. Medigap standardized, private insurance plans cover some or most out-of-pocket expenses. Enrolling within that window restricts Medigap insurers from denying coverage or charging higher premiums due to current health or pre-existing medical conditions. Choose your plan carefully because those protections may not be extended if you try to switch later.
Not understanding Medicare Advantage plans. If you're considering a Medicare Advantage plan in lieu of Medicare Parts A, B, and D, look beyond lower premiums and compare deductibles, copayments, and out-of-pocket costs. Bear in mind these plans may have more restrictions. And be sure to compare star ratings provided at Medicare.gov.
Not signing up for Part D. Even if you aren't on any medications, developing one health problem could cause you to regret not getting a drug plan during an enrollment period. And you could incur a permanent late enrollment penalty if you don't have Medicare or other creditable prescription drug coverage for 63 days in a row at any time after your initial enrollment period is over.
Not comparing Part D plans annually. Part D plans vary in the drugs they cover and the copays they charge. Use the Plan Finder program on Medicare's website to compare plans. And once you've signed up, don't put your Part D on autopilot. Check for premium increases and changes in coverage every year.
If you need help determining how health care costs may impact your retirement, please call our office.
*The Standard & Poor's 500 (S&P 500) is an unmanaged group of securities considered to be representative of the stock market in general. The Dow Jones Industrial Average is a price-weighted index of 30 actively traded blue-chip stocks. NASDAQ Composite Index is an unmanaged, market-weighted index of all over-the-counter common stocks traded on the National Association of Securities Dealers Automated Quotation System. The Morgan Stanley Capital International Europe, Australia and Far East Index (MSCI EAFE Index) is a widely recognized benchmark of non-U.S. stock markets. It is an unmanaged index composed of a sample of companies representative of the market structure of 20 European and Pacific Basin countries and includes reinvestment of all dividends. Barclays Capital Aggregate Bond Index is an unmanaged index comprised of U.S. investment-grade, fixed-rate bond market securities, including government, government agency, corporate and mortgage-backed securities between one and 10 years. Written by Securities America, Copyright March 2021. All rights reserved. Securities offered through Securities America, Inc., Member FINRA/SIPC. SAI# 3511980.1 
Market commentary brought to you by Debra R. Wolf and Foresight Investment Services
138 West Broadway
Plainview, MN 55964
Direct: 507-534-4527
Call or Text Business Cell: 507-800-1617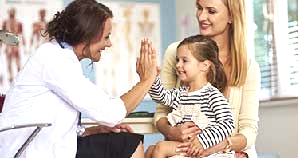 Health Savings Account
Get started with one of the smartest moves you can make for the future. An HSA allows you to get tax benefits on money saved for medical expenses.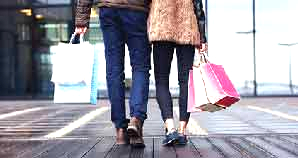 Overdraft Protection
With overdraft protection you can protect yourself from the inconvenience of declined transactions or returned checks.